HANDCRAFTED BISCUITS AND BAKING KITS
At Honeywell Bakes we spread joy through our love of baking.
We believe in being good to each other and the planet.
We are proud to be B Corp Certified.
OUR FAVOURITES IN THE BAKERY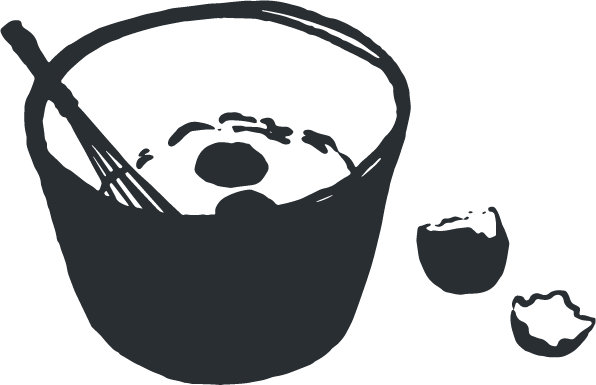 Our bakes are handmade at our bakery in Northamptonshire. We are passionate about using local ingredients wherever possible.
Each bake is delivered in beautiful packaging that is home compostable and if not, recyclable.
We are strict about reusing and recycling everything we can. Food waste (that we can't eat!) is used to feed our hot compost bin, and then our plants.
Creatively decorated branded biscuits, carefully packaged to ensure maximum impact for your business.
Whether you'd like to send a one off parcel to a colleague, or send a large mail-out of thousands of branded biscuits, we can be trusted to get the message just right.
Beautifully decorated, bespoke biscuits to wow your wedding guests. Perfect as place names, or as a sweet treat on each table.
We can work with your wedding theme to design beautiful, hand crafted favours. From hand painted flowers, to modern marble and gold, each biscuit is a mini work of art.
We're self confessed baking connoisseurs, with a cookie cutter obsession (our collection is 2000+ and counting!) and a love of great design.
Each biscuit and baking kit is handcrafted in our artisan bakery, using locally sourced ingredients wherever possible. Our packaging is eco-friendly too.
We are committed to being environmentally and socially conscious, and we're proud to be a B Corp company.
We support our charity partner 1% For The Planet with a donation from every sale – you are helping to make a real difference to the environment we all share. 
1% For The Planet's mission is to build, support and activate an alliance of businesses financially committed to creating a healthy planet.  
We are proud to be one of those businesses.